St. Gellért Monument
St. Gellért Monument: impressive statue with wonderful view of the city and the Danube
The Monument of Saint Gellért is located at the foot of Gellért Hill at the Elisabeth Bridge.
The statue was inaugurated in 1904. The 7 meter high statue is the work of Gyula Jankovits. The statue can be reached by stairs. An artificial waterfall was created under the statue.
The height of the statue offers a beautiful view of the city.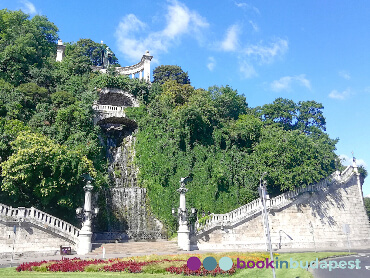 1013 Budapest, Szent Gellért rkp. 16

Bus: 7 - Stop: Rudas Gyógyfürdő


Rudas Thermal Bath (140 m)
Elisabeth Bridge (210 m)
Citadel (550 m)
Liberty Statue (650 m)
Inner City Parish Church (700 m)
Cave Church (900 m)