Rudas Thermal Bath
Rudas Thermal Bath Budapest: is one of Budapest's famous Turkish baths
The Rudas Thermal Bath Budapest is one of the most important thermal baths of Budapest.
The centerpiece of the bath today, the Turkish bath, was built during the 16th century in the period of the Turkish occupation. Below the 10 m diameter dome, sustained by 8 pillars, there is an octagonal pool. The swimming pool, operating as a therapeutic swimming facility and with a sauna, was built in 1896.
In its drinking hall, the water of the springs Hungária, Attila and Juventus can be consumed for the purposes of a drinking cure. In the bath, there is a daytime outpatient hospital operating with a complex physiotherapy department.
New wellness section: Visitors can choose among four pools in the new section, among them you can find a special 42-degree thermal pool and a 11-degree plunge pool. On the first floor you can have dinner or snack at the Rudas Restaurant & Bar. The restaurant is available from the street, as well. From the rooftop sun terrace you can admire the beautiful panorama of the Danube river sitting in rooftop pool.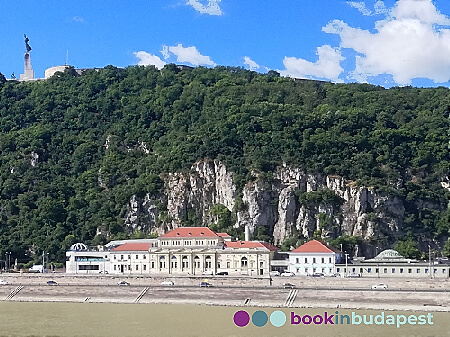 1013 Budapest, Döbrentei tér 9

Thermal ticket: HUF 5900/ 12200
Thermal-wellness-pool: HUF 8600/ 12200

Monday: 06:00 - 20:00
Tuesday: 06:00 - 20:00
Wednesday: 06:00 - 20:00
Thursday: 06:00 - 20:00
Friday: 06:00 - 20:00
Saturday: 06:00 - 20:00
Sunday: 06:00 - 20:00
Please note: On Monday, Wednesday, Thursday and Friday the Turkish bath is available only for men, on Tuesday it is open only for women.

Bus: Nr 7 - Stop: Rudas Gyógyfürdő
Tram: line 18-19 - Stop: Döbrentei tér


Elisabeth Bridge (220 m)
Gellért Thermal Bath (700 m)
Váci street (850 m)
Castle Garden Bazaar (1000 m)
Hungarian National Gallery (1200 m)
Buda Castle Funicular (1400 m)