Citadel Budapest
Citadel Budapest: Citadel in Budapest is a 19th century fortification on top of Gellert Hill
The Citadel was built as a military fortress on the highest point of Budapest's city centre by Habsburg Austria, following the 1848-49 Revolution. The construction was finished in 1854, and the main function of the building was to present a constant threat to rebellious.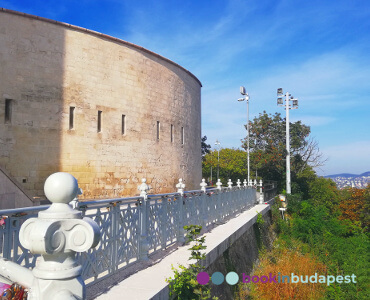 1118 Budapest, Citadella sétány 1

Best time to visit: after sunset for the view of Budapest. Museum currently closed.

Bus: Nr 27 – Stop: Rezeda utca


Gellért Hill (0 m)
Statue of Liberty (26 m)
Gellért Thermal Bath (650 m)
Liberty Bridge (800 m)
Rudas Thermal Bath (950 m)
Castle Garden Bazaar (1300 m)
Royal Palace in Buda Castle (2300 m)