Károlyi Garden
Károlyi Garden: the oldest public park in Budapest
Károlyi Garden is located in the city center, between the National Museum and University Square.
There was a cemetery in the area until the 11th century, and a hunting ground in the 14th century. From the 17th century there is a garden.
From 1768, the area became the property of the Károlyi family, and the park was the garden of the adjacent palace. The garden was opened to the public in 1919.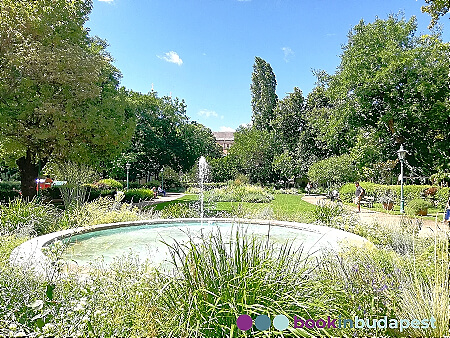 1053 Budapest, Károlyi-kert

Metro: line 2 – Station: Astoria


University Church (230 m)
Inner City Franciscan Church (400 m)
Hungarian National Museum (450 m)
Serbian Church (450 m)
Ferenciek Square (450 m)
Kálvin Square Reformed Church (500 m)
St. Michael's Church (650 m)