Hungarian National Museum
Hungarian National Museum: The oldest museum in Budapest, dedicated to the history of Hungary
The Hungarian National Museum is the oldest museum in Hungary as well as the largest and most complete historical collection of the country from the Palaeolithic period to the modern era.
The Hungarian National Museum founded in 1802 with the book, medal, and manuscript collection belonging to Count Ferenc Széchenyi. In 1846 the museum took its final place in the Neoclassical building on today's Múzeum körút designed by Mihály Pollack.
The frescoes of the main staircase were made between 1874 and 1880, as a joint work of Károly Lotz and Than Mór.
The permanent exhibition includes furniture, textiles, weapons, metalwork and ceramics. One of the most valuable items is the Coronation Mantle (the Crown Jewels are on display in Budapest's Parliament).
The garden, surrounding the National Museum, is a beautiful green spot in the centre of the city. There are a few statues along with some beautiful houses, built in the 19th century, overlooking the garden.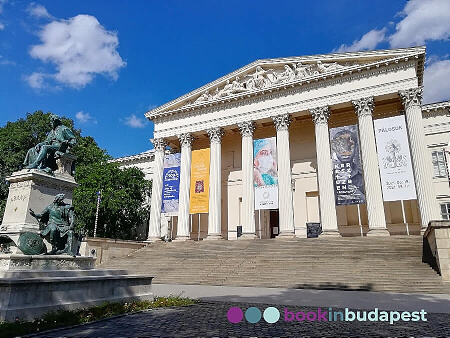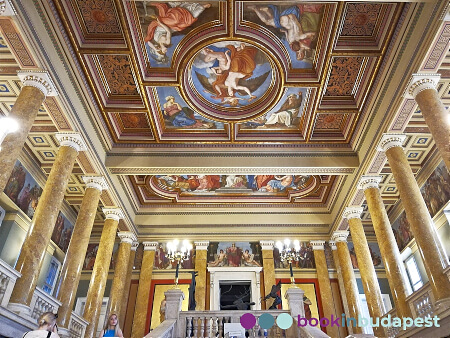 1088 Budapest, Múzeum körút 14-16

Permanent Exhibitions: Adults: HUF 2900, Students, Seniors from EU: HUF 1450

Monday: Closed
Tuesday: 10:00 - 18:00
Wednesday: 10:00 - 18:00
Thursday: 10:00 - 18:00
Friday: 10:00 - 18:00
Saturday: 10:00 - 18:00
Sunday: 10:00 - 18:00

Metro: line M3 - Station: Kálvin tér
Metro: line M4 - Station: Kálvin tér


Kálvin Square Reformed Church (290 m)
Károlyi Garden (400 m)
University Church (450 m)
Central Market Hall (500 m)
Serbian Church in Budapest (550 m)
St. Michael's Church (750 m)