Kálvin Square Reformed Church
Kálvin Square Reformed Church: one of the nicest neo-classicist churches in Budapest
The Reformed Church is located near the National Museum on Kálvin Square.
The building was built between 1816 and 1830 according to the plans of Vince Hild. The four-columned foyer of the main entrance and the two-storey side galleries were designed by József Hild.
Today's image of the building was acquired in 1859 after the tower helmet was designed.
The most beautiful part of the interior is the organ built in 1831.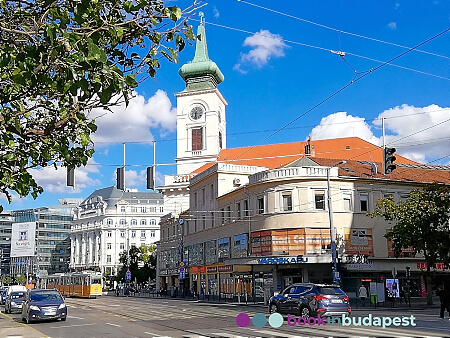 1091 Budapest, Kálvin tér 7

The church can be visited during the ceremonies.

Metro: line M3 - Station: Kálvin tér
Metro: line M4 - Station: Kálvin tér


Ráday Street (80 m)
Central Market Hall (260 m)
Hungarian National Museum (270 m)
Váci street (300 m)
Corvinus University (350 m)
Serbian Church (400 m)
University Church (450 m)
Liberty Bridge (450 m)