Oktogon
Oktogon: An octagonal square on Andrássy Avenue
Oktogon is a square at the intersection of Andrássy Avenue and Grand Boulevard. It got its name from the octagonal shape of the square.
Oktogon (Octagonal Square) was formed in 1872.
The space is bordered by four similar buildings, their construction was completed by 1874.
Oktogon is one of the busiest squares in Budapest.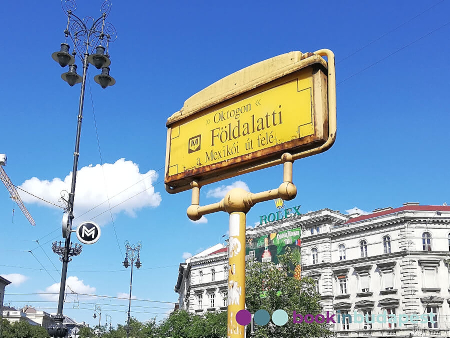 Budapest, Oktogon

Metro: line 1 - Station: Oktogon
Tram: line 4-6 - Stop: Oktogon


Ferenciek Square (0 m)
Paris Courtyard (0 m)
Váci Street (220 m)
Inner City Parish Church (300 m)
Orthodox Cathedral of Our Lady (500 m)
Elisabeth Bridge (500 m)