National Archives of Hungary
National Archives: a romantic style building that preserves the written memories of Hungarian history
The building of the National Archives is located on Bécsi kapu Square.
As early as 1874, the construction of an independent archive building was planned. Its design began in 1912 by Gyula Pauler.
Construction began in 1913, due to the First World War, and was completed only in 1923.
The building's external stone sculptural works were made by Ferenc Mikola, the decorative tiles on the roof were made in the Zsolnay factory in Pécs. The rich interior decoration was made by Ignác Langer. The frescoes of the interior spaces were created by Andor Dudits.
The damage from World War II was repaired by 1961.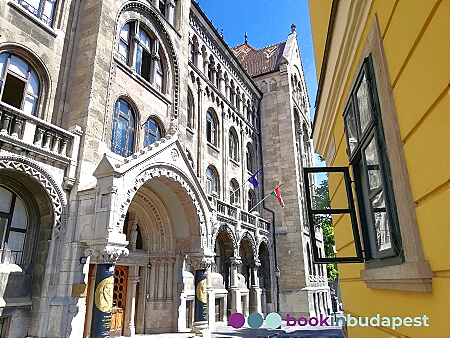 1014 Budapest, Bécsi kapu tér 2-4.

Bus: 16 - Stop: Bécsi kapu tér


Medieval Synagogue (30 m)
Military History Museum (160 m)
Mary Magdalene Tower (240 m)
Holy Trinity Square (450 m)
Matthias Church (450 m)
Holy Trinity Statue (450 m)
Statue of St. Stephen (550 m)