Franciscan Monastery of Margaret Island
Franciscan Monastery of Margaret Island: 13th century monastery ruin in the middle of Margaret Island
The ruins of the Franciscan monastery on Margaret Island are located in the middle of the island.
The church was built between 1270 and 1276. Of the Gothic church, only the side wall and detail of the façade remain above.
The church was destroyed during the Turkish conquest (in 1541).
Based on the ruins of the church, in 1796 palatine Joseph built his palace. It was converted into a hotel in the early 20th century and operated until 1940. Due to war damage, the palace was demolished in 1946 and only the Gothic ruins were left.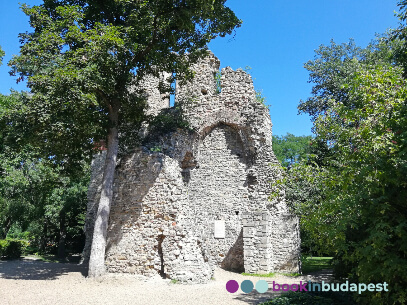 1138 Budapest, Margitsziget

FREE

Tram: Nr 4-6 – Stop: Margitsziget


Palatinus Bath (290 m)
Margaret Island Mini Zoo (450 m)
Margaret Island Water Tower (700 m)
Musical Fountain (700 m)
Japanese Garden (1100 m)
Bodor musical well (1300 m)
Margaret Bridge (1300 m)