St. Joseph Church Budapest
St. Joseph Church: late baroque church from 1814
The St. Joseph Parish Church (Józsefváros Parish Church) is located in Horváth Mihály Square.
Construction of the church began in 1797. The facade of the building was completed in 1814. The plans were made by József Tallherr.
The baroque church has been remodeled several times. Between 1863 and 1865 the church was renovated according to the plans of József Hild, then between 1891 and 1895 it was rebuilt according to the plans of Elek Barcza.
The church was renovated in 2020.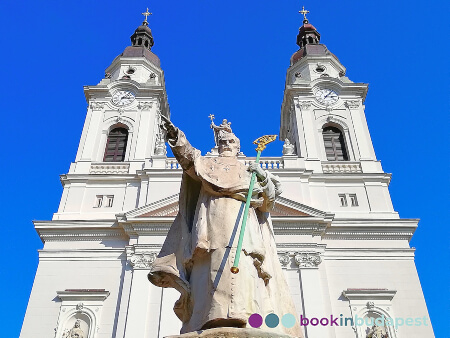 1082 Budapest, Horváth Mihály tér 7

Bus: 9 - Stop: Horváth Mihály tér


Rákóczi Square Market Hall (450 m)
Holocaust Memorial Center (850 m)
Páva Street Synagogue (850 m)
Museum of Applied Arts (880 m)
Botanical Garden (1100 m)
Hungarian National Museum (1200 m)