Rákóczi Square Market Hall
Rákóczi Square Market Hall: fresh vegetables and fruits in Rákóczi Square
The Rákóczi tér market hall is located in Rákóczi Square.
The market hall was built in 1894. The plans were made by István Rozinay and Pál Klunzinger. In the 1930s, the popularity of markets declined, and in 1936, market closure and restructuring were also planned.
In 1988 the building burned down, by 1991 it was rebuilt.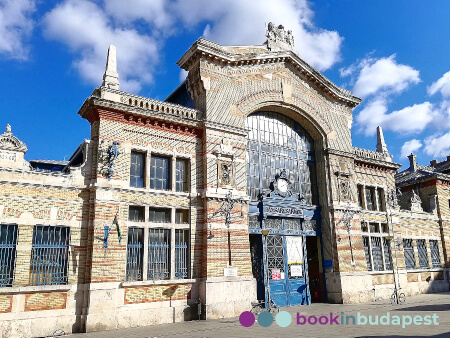 1084 Budapest, Rákóczi tér 7-9

Monday 06:00 - 16:00
Tuesday 06:00 - 18:00
Wednesday 06:00 - 18:00
Thursday 06:00 - 18:00
Friday 06:00 - 18:00
Saturday 06:00 - 13:00
Sunday Closed

Metro: line 4 - Station: Rákóczi tér
Tram: Nr 4, 6- Stop: Rákóczi tér


St. Joseph Church (450 m)
Museum of Applied Arts (1000 m)
Holocaust Memorial Center (1100 m)
Páva Street Synagogue (1100 m)
Hungarian National Museum (1100 m)
Keleti Railway Station (1200 m)