Keleti Railway Station
Keleti Train Station, Budapest: Budapest's busiest railway station
Keleti Railway Station (Hungarian: Keleti Pályaudvar) is Budapest's busiest railway station and a major traffic junction, with a stop of the M2 Metro and M4 Metro line and many bus lines.
It lies along the axis of Rákóczi út in Pest, on a piece of land between Kerepesi út and Thököly út. The station was constructed between 1881 and 1884 for the Hungarian State Railways, the great hall was designed by Mór Than and János Feketeházy.
The facade of the building is 43 metres tall; on top, it has a group of allegoric statues made by Gyula Bezerédi. On the facade, on the left and right side from the main entrance stand the statues of James Watt, one of the inventors of the steam engine, and George Stephenson, the "Father of Railways", made by Alajos Stróbl. The frescoes in the old ticket hall and the northern wing are the works of Károly Lotz.
The station is the starting point of four high-traffic railway lines in Hungary.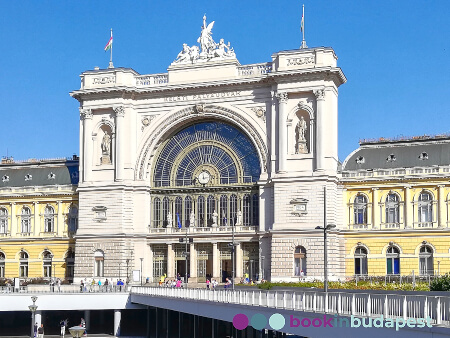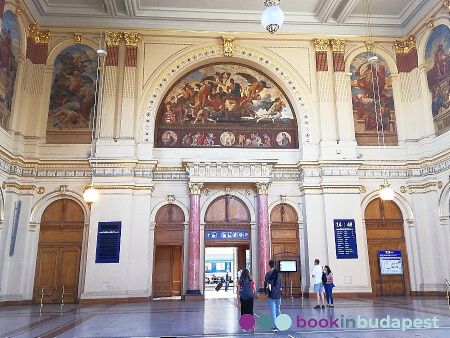 1087 Budapest, Kerepesi út 2-4


Daily 03:45 -24:00

Metro: line 2– Station: Keleti Pályaudvar
Metro: line 4 – Station: Keleti Pályaudvar


Kerepesi Cemetery (500 m)
Erkel Theatre (750 m)
Kodály Körönd (1600 m)
House of Terror Museum (1900 m)
Museum of Contemporary Art – Műcsarnok (2100 m)
Heroes' Square (2150m)
Museum of Fine Arts (2200m)