Orczy Park
Orczy Park: running track, outdoor gym, playgrounds, boating lake
Orczy Park is an extensive park located near Nagyvárad Square.
The park was a hunting ground until 1794, after which an English garden was established in it. From 1829 it was used for military officer training. In 1836 the Ludovika Academy was built.
The large wooded areas of the garden make it a popular place to relax. At the back end of the garden, a running track, an outdoor gym, and soccer fields have been set up. You can also go boating on the lake in the middle of the park in summer. The park has 2 playgrounds for children.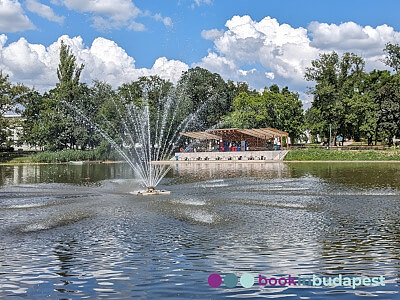 1089 Budapest, Orczy út 1

Free

Monday: 06:00 - 21:00
Tuesday: 06:00 - 21:00
Wednesday: 06:00 - 21:00
Thursday: 06:00 - 21:00
Friday: 06:00 - 21:00
Saturday: 06:00 - 21:00
Sunday: 06:00 - 21:00

Metro: line M3 - Station: Nagyvárad tér


Natural History Museum (450 m)
Botanical Garden (600 m)
Holocaust Memorial Center (1100m)
Museum of Applied Arts (1400m)
Ráday Street (1800 m)
Palace of Arts – MÜPA (2100 m)
National Theater (2100 m)