Hungarian Natural History Museum
Hungarian Natural History Museum, Budapest: Study the plants, animals and minerals typical for Hungary.
The Hungarian Natural History Museum is a more than 200 years old, internationally recognised museum in the field of natural sciences.
The museum located in a group of neo-Classical buildings, which was originally a military academy. The rocks near the entrance are from different parts of Hungary. Exhibited in the order of their formation they represent millions of years of geological history. The permanent collection includes Man and Nature in Hungary, a fin whale skeleton, Flora and Fauna of the Coral Reefs, and Treasures of the Carpathian Basin. The museum offers interactive exhibitions to entertain and educate young children.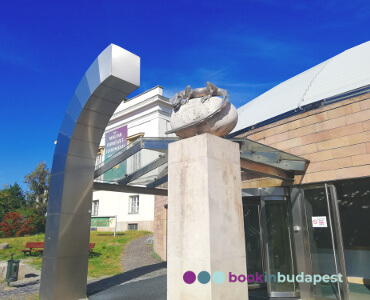 1083 Budapest, Ludovika tér 2

Permanent Exhibitions: Adults: HUF 2200, Students, Seniors: HUF 1100

Monday: Closed
Tuesday: 10:00 - 18:00
Wednesday: 10:00 - 18:00
Thursday: 10:00 - 18:00
Friday: 10:00 - 18:00
Saturday: 10:00 - 18:00
Sunday: 10:00 - 18:00

Metro: line M3 - Station: Klinikák, Nagyvárad tér


Botanical Garden (350 m)
Holocaust Memorial Center (1100m)
Museum of Applied Arts (1400m)
Ráday Street (1800 m)
Palace of Arts – MÜPA (2100 m)
National Theater (2100 m)
Central Market Hall (2300 m)