Budapest City Park, Városliget Park
Budapest City Park: The main park in Budapest, rich in museums, and attractions
The Budapest City Park is one of the city's most popular public park where locals go to relax and enjoy the sun.
Originally, the City Park, like so many other estates, was a private royal hunting ground used by the nobility. During the eighteenth and nineteenth centuries, the area was gradually transformed into a public park. The first trees were planted in 1751 and after the public park was created in the first decades of the 19th century and it became the first public park in the world.
City Park was the main venue of the 1896 millennium celebrations of Hungary, by which time Andrássy Avenue, Heroes' Square, Millennium Underground and the Grand Boulevard were built.
Today, in addition to huge parks awaiting visitors, there are many other attractions located here, such as sports facilities, museums, the zoo, and the famous Széchenyi Bath.
A number of new museums are constructed here in the next few years like the Ethnography Museum, and the House of Hungarian Music.
Best things to do in the City Park, Top attractions of Budapest City Park: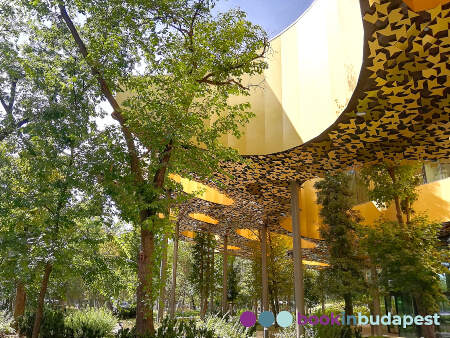 1146 Budapest, Kós Károly stny.

Metro: line 1 - Stop: Széchenyi fürdő


Budapest Zoo (300 m)
Gundel Restaurant (450 m)
Heroes' Square (450 m)
Vajdahunyad Castle (500 m)
Museum of Fine Arts (550 m)
Museum of Contemporary Art (600 m)