Lutheran Church of Budavár
Lutheran Church of Budavár: Neo-Baroque church at the gate of Buda
The Lutheran Church of Buda is located in the Buda Castle District on the Vienna Gate Square.
The church was built in 1895. During World War II, the church was severely damaged: the altar, pulpit, and benches were also destroyed.
The church was restored in 1948. The facade has been renewed in the original neo-baroque style. The original interior of the building has not been restored. The interior has been given a modern interior design.
It can only be visited occasionally.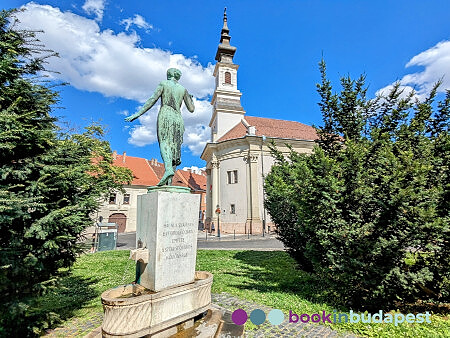 1014 Budapest, Táncsics Mihály u. 28

Free of charge

Bus: 16 - Stop: Bécsi kapu tér


Medieval Synagogue (30 m)
Military History Museum (160 m)
Mary Magdalene Tower (240 m)
Holy Trinity Square (450 m)
Matthias Church (450 m)
Holy Trinity Statue (450 m)
Statue of St. Stephen (550 m)