Horseherd statue
Horseherd statue: iconic bronze statue in the Buda Castle
The Horseherd statue (or Csikós statue) is situated in front of the Royal Riding Hall in the Buda Castle.
The statue was completed at the same time as the stable was built. Jr. György Vastagh made the statue in 1899. It reached its final location in 1901.
The damage sustained during the Second World War was repaired in 1981, and it was returned to its original location in 2022.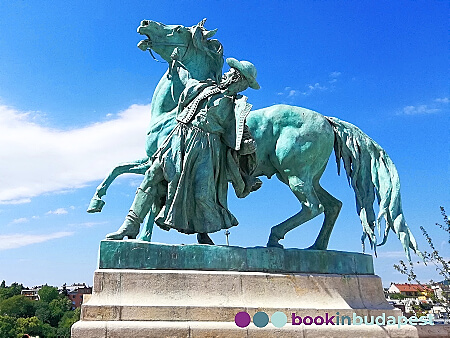 1014 Budapest, Csikós udvar

Bus: 16 - Stop: Dísz tér


Royal Riding Hall (0 m)
Royal Palace (0 m)
Garrison (30 m)
Széchényi National Library (60 m)
Budapest History Museum (100 m)
Hungarian National Gallery (140 m)
Statue of Prince Eugene of Savoy (140 m)