Church of Stigmatisation of Saint Francis
Church of Stigmatisation of Saint Francis: Richly decorated baroque church
The Church of Stigmatisation of Saint Francis is located near Batthyány Square, close to the Danube.
The church was built between 1731-1737, according to the plans of Hans Jakab. The tower of the church was completed in 1741. The tower was remodeled in 1891.
A monastery also joined the church. In 1805 the monastery was converted into a hospital.
Most of the baroque furnishings of the church (altars, pulpit and benches) were made by the monks' own workshop.
It can only be visited occasionally.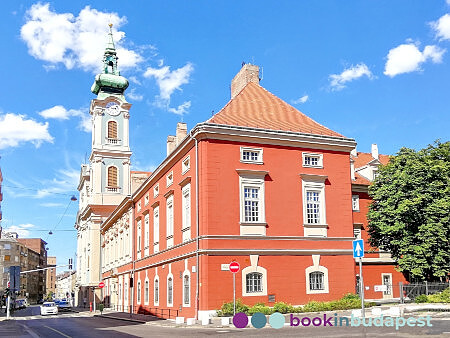 1011 Budapest, Fő utca 43

Free of charge

Metro: line 2– Station: Batthyány tér tér


Batthyány Square (120 m)
Batthyány Square Market Hall (120 m)
St. Anne's Church in Buda (120 m)
Király Thermal Bath (500 m)
Fisherman's Bastion (800 m)
Chain Bridge (900 m)