Vienna Gate Budapest
Vienna Gate: medieval entrance to the Castle Quarter
The Vienna Gate is located on the Bécsi kapu Square.
The original medieval building was destroyed several times, but was always rebuilt. The original name of the gate was Szombat kapu, and it was an important entrance to the castle area.
The last reconstruction took place in 1936. The plans were made by Jenő Kismarty-Lechner based on the last known form.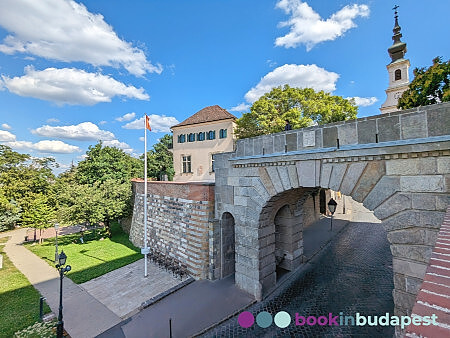 1014 Budapest, Táncsics Mihály u. 28

Bus: 16 - Stop: Bécsi kapu tér


Medieval Synagogue (30 m)
Military History Museum (160 m)
Mary Magdalene Tower (240 m)
Holy Trinity Square (450 m)
Matthias Church (450 m)
Holy Trinity Statue (450 m)
Statue of St. Stephen (550 m)