Ferenc Hopp Museum of Asiatic Arts
Ferenc Hopp Museum of Asiatic Arts: Hungary's only Asian art museum
The Ferenc Hopp Museum of Asiatic Arts is located on Andrássy Avenue near Hősök tere.
The museum is based on the private collection of Ferenc Hopp, founded in 1919. He donated his collection to the state in 1923 and has been operating as a museum ever since.
The museum's temporary exhibitions aim to present Asian art.
The oriental-inspired garden behind the building is a soothing oasis in downtown Budapest.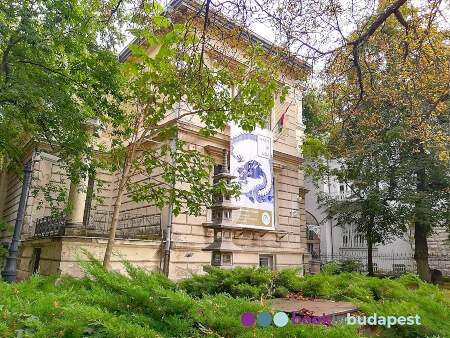 1062 Budapest, Andrássy út 103

Adults: HUF 1400
Students, Seniors: HUF 700

Monday: Closed
Tuesday: 10:00 - 18:00
Wednesday: 10:00 - 18:00
Thursday: 10:00 - 18:00
Friday: 10:00 - 18:00
Saturday: 10:00 - 18:00
Sunday: 10:00 - 18:00

Metro: line 1 – Stop: Bajza utca


Andrássy Avenue (0 m)
Kodály Körönd (250 m)
György Ráth Villa (450 m)
Museum of Contemporary Art (500 m)
Heroes' Square (500 m)
Fasori Reformed Church (550 m)
Museum of Ethnography (800 m)