Budapest Town Hall
Budapest Town Hall, Invalidus House: Former hospital and barracks, and now the Mayor's Office
The Invalidus House was built between 1716 and 1727. Originally built for a military hospital, it was the largest health institution in the 1800s. It was possible to supply 4,000 people at a time.
The hospital care moved in 1783 and was then converted into a barracks.
The building was converted into a town hall in 1894. The Mayor's Office has been here ever since.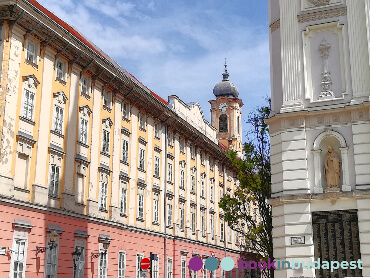 1052 Budapest, Városház u. 9-11

Metro: line 1, 2, 3 - Stop: Deák tér


Downtown St. Anne's Church (250 m)
Szervita Square (250 m)
Váci Street Budapest (260 m)
Paris Courtyard (270 m)
Ferenciek Square (270 m)
Inner City Franciscan Church (350 m)
Vörösmarty Square (400 m)