Best running routes in Budapest
Best places to run in Budapest, Running in Budapest
If you are tired of exploring the city and relaxing with a refreshing run, Budapest offers plenty of opportunities. In recent years, running circles have been set up in many parks, ranging from a few hundred meters to as much as 1000 meters. We've put together our favourite running routes.
Margaret Island: the classic running track
It is the most popular resting place in Budapest. The running track surrounding Margaret Island is 5300 m long. The running track on the banks of the Danube is one of the most beautiful in Budapest.
Length: 5300 m
Surface: Rubberized running track
Access Tram: Nr 4-6, Stop: Margitsziget
Address: 1138 Budapest, Margitsziget
More info: Margaret Island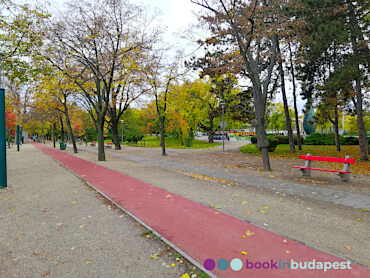 City Park, Városliget Park: running in the green heart of the city
2000 m long rubberized track in the popular park of the city. The running track through the trees is a great place to relax after sightseeing.
Length: 2000 m
Surface: Rubberized running track
Access Metro: line 1 - Stop: Széchenyi fürdő
Address: 1146 Budapest, Kós Károly stny.
More info: Városliget Park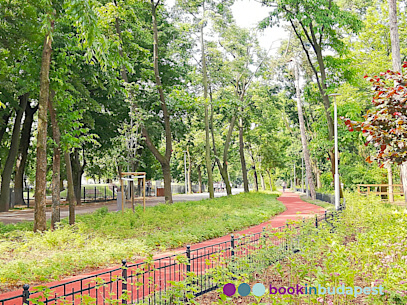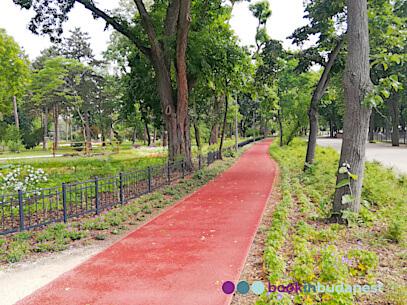 Orczy Park: the eighth district oasis
The rubberized running track in the sports area at the back of Orczy Park is 500 m long. If you get bored with running on the running track, you can chooe the rest of the park. The route around the park is 1200 m long.
Length: 500/ 1200 m
Surface: Rubberized running track/ Paving stone
Access Metro: line 3 - Stop: Nagyvárad tér
Address: 1089 Budapest, Orczy út
More info: Orczy Park
Nehru park: running on the banks of the Danube
Wonderful panorama of Gellért Hill between the Petőfi Bridge and the Liberty Bridge. Quite busy.
Length: 950 m
Surface: Paving stone
Access Tram: Nr 4-6 - Stop: Petőfi híd
Address: 1093 Budapest, Közraktár utca
More info: Nehru Park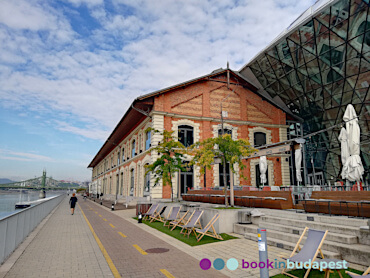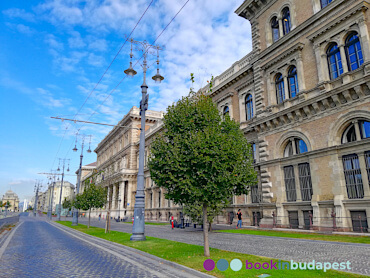 Kopaszi Dam: Running under shady trees on top of the dam
Popular resting place, crowded on weekends. The walking route through the dam is 1000 m long, so the total circle is 2000 m.
Length: 2000 m
Surface: Paving stone
Access Tram: Nr 1 - Stop: Infopark
Address: 1117 Budapest, Kopaszi-gát
More info: Kopaszi Dam