Private Danube Bend Tour
Private Danube Bend Tour - Private Tour along the "Blue Danube": Visegrád, Esztergom and Szentendre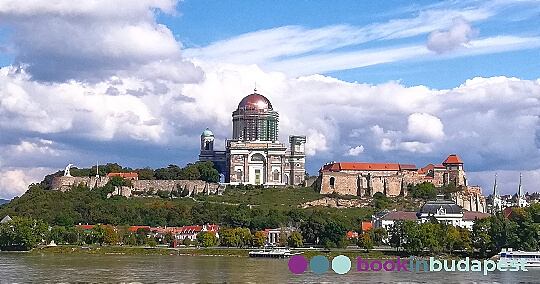 Private Danube Bend Tour travelling to Visegrád, Esztergom and Szentendre with private guide, and individual vehicle.
Type: Tours around Budapest
Departs From: Budapest
Meeting Point: Hotel pick-up
Duration: 9,5  hours
Available Languages: EN, DE, FR, IT, ESP, PT, RU
Available: daily at 09:00 (on request)
The Danube Bend Tour is a pleasant trip for lovers of gorgeous landscapes, scenic nature, old historic towns and nice architecture.
First we see Esztergom, the oldest town of Hungary. We have a view from the old castle, visit the largest catholic church of the country, the basilica of Esztergom. Then we continue to the town Visegrád, the medieval royal residence, we drive up to the ruins of the Citadel, to enjoy a fantastic panorama of the Danube region. After we take a lunch with 3 course in the Renesaince Restaurant.
Next town is the artist's town Szentendre, famous for its medieval atmosphere, colored houses, narrow little streets, antique shops, museums and private galleries. According to your wishes, we visit the Margit Kovács Ceramic Museum or the Marzipan Museum, before returning back home.
Get 5% discount: book airport transfer and any of the tour together, and we give you 5% discount from the shown price of the excursions.
Sights
- The Danube Bend
- Visegrád Royal Residence
- 3-course menu
- Esztergom
- Interior visit of the Cathedral
- Slovakia (photostop)
- Artists' Village Szentendre (guided walk)
Includes
- Hotel pick-up
- Personal guide
- Transportation by air-conditioned car/minivan
- Entrance fee to the Esztergom Cathedral
- Entrance fee to the Citadel of Visegrád
- Three-course lunch in the Renesaince restaurant in Visegrád
- Entrance fee to a Szentendre Museum
- Hotel return
Excludes
- Personal expenses
- Tips and gratuities
- Optional activity costs
Please note
- Book a Private Danube Bend Tour with a personal tour guide, travel in comfort and relax with our Door-To-Door Service!
- Fully private tours at any time, at your convenience!
- The duration and the route of the Private Danube Bend Tour can be totally tailor-made according to your wishes!
Price / person 
1 person: 420€/pers
2 persons: 230€/pers
3 persons: 180€/pers
4 persons: 150€/pers
5 persons: 140€/pers
6 persons: 130€/pers
7 persons: 128€/pers
8 persons: 120€/pers
9 persons: 112€/pers
10 persons: 106€/pers
11 persons: 101€/pers
12 persons: 97€/pers
13 persons: 94€/pers
14 persons: 91€/pers
Images